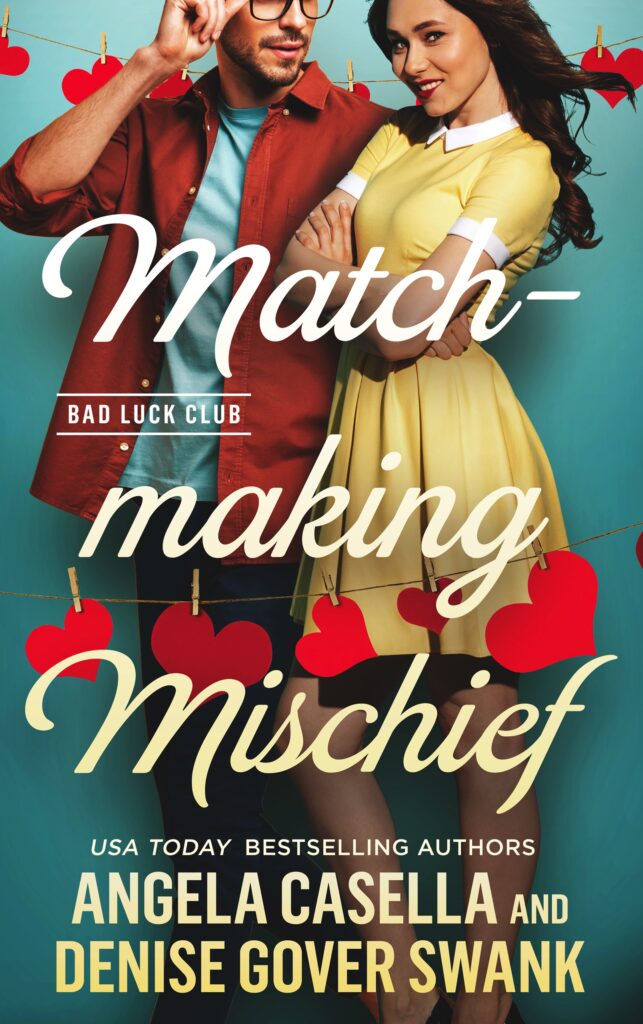 Amazon US  |  Amazon UK  | Amazon AU | Amazon CA | Amazon Print


She's a hopeless romantic...for everyone but herself. Can the least romantic man alive convince her love isn't just for other people?
Willow
There are certain expectations when you're born into a multigenerational family of matchmakers, which is why I fled my hometown and tried to build a life of my own.
But it turns out matchmaking is hard to quit, and I can't stop trying to match the customers at the bakery I manage—including my boss and the tea shop owner next door—even though I'm hopeless at love.
So it seriously crimps my style when Alex Hunter starts coming around, working on his book at the bakery. He's hot, grumpy, and thinks romance is a dirty word. Worse, he keeps distracting our customers.
He needs to go away. Which means someone needs to matchmake him.
And I'm just the girl for the job.
Alex
I'm a writer who can't write, and lo and behold, I meet a matchmaker who's allergic to love.
Me being me, I fall for her.
Most of the people in this town seem insane, but I have to turn my frown upside down and show Willow Mayberry that matchmakers deserve love too.