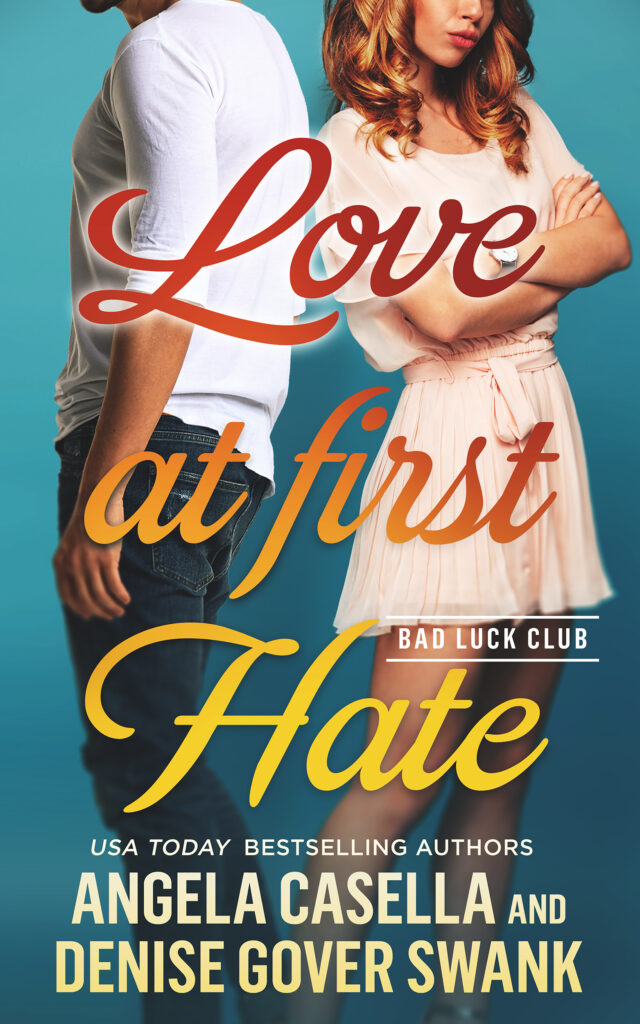 She wants his story. He wants his secrecy. Too bad he can't stay away from her.
Molly
Blogging about bad dates used to be fun, but a girl can only take so much foolishness. So I broke up with my job.
Okay, full disclosure, I was fired. It's a long, sordid tale, involving my sourdough starter—RIP, Fred!—and my ex-boss's serious lack of humor.
Newly funemployed and in need of a break, I go to Asheville to dogsit for my sister…and stumble onto a scoop big enough to put my fake-dating days behind me forever.
Augusta Glower, local success story, wrote a bestseller about the self-help group she started. People think her system works, and copycat Bad Luck Clubs have sprung up nationwide. Something feels off, though, and a little poking around by yours truly suggests she stole the idea.
There's one problem. I have to prove it, and the guy she ripped off—super-hot house flipper Caleb Reynolds—seems to…well, hate me. Which is too bad since his secrets aren't the only thing I'd like to peel away.
* * *
Cal
Molly O'Shea is my worst nightmare.
Is she sexy as sin? Well…yeah. Does she smell like honeysuckle and trouble? No doubt. Is she determined to dig up my secrets with a backhoe? I'm pretty sure she got a two-week rental. But I'll never talk. If the reason I started the club gets out, my whole life will implode.
So why is she so damn irresistible?
Reviews:
Shara

wrote:
It's been a while since a book has so thoroughly reeled me in and I've completely fallen in love with the characters!...The chemistry between Cal and Molly was so perfectly written...The authors did such a fantastic job creating this world with so much laughter, love, steamy moments, heartbreak and finally forgiveness. I can't wait to see where the rest of the series goes!
Erin Lewis

wrote:
Although a Romcom, there is also more to this story than just fun and romance. There were moments where, sadness, pain and guilt were palpable and I was moved to tears. However the authors counted this with humour, love and romance, of learning to love and trust again and to heal.

Love At First Hate is a well written story that will draw you in hook, line and sinker; a little gem that I thoroughly enjoyed.
B W

wrote:
I really loved this book, so much in fact, that I barely slept so I could finish it in one day! It's funny and heartfelt and I found myself getting lost in the characters and what they were going through.
Lynda Custer

wrote:
Be ready to Laugh! I honestly do not remember laughing as hard or as much while reading a book in some time.
Robin

wrote:
It's one of those books you can't put down, just one more chapter and one more chapter and you just keep reading!