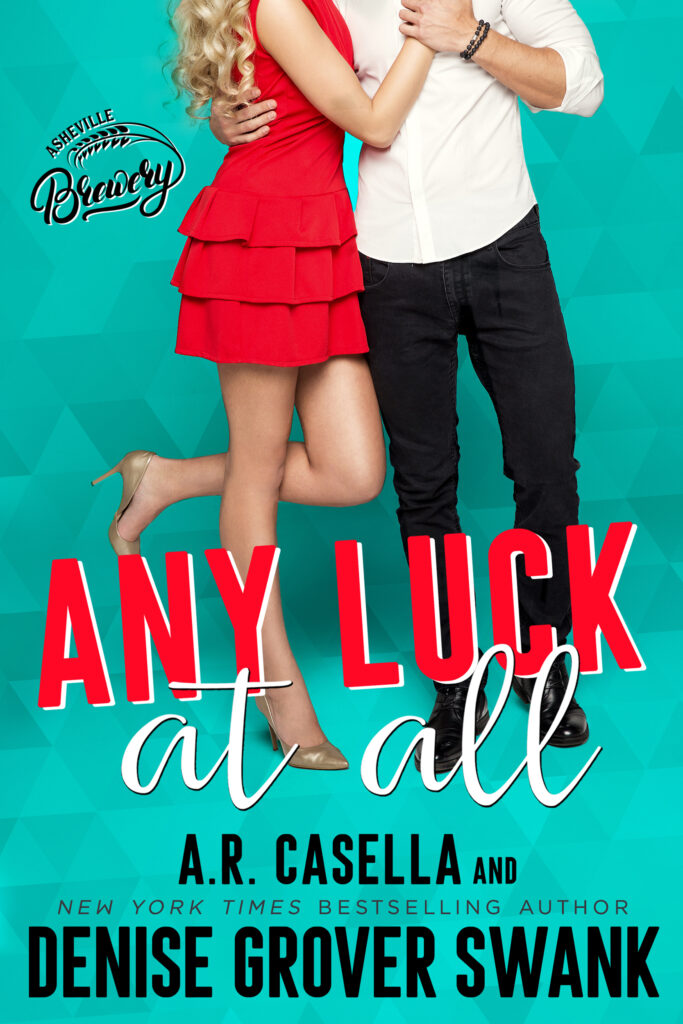 She might be wishing for the wrong kind of luck.
***Standalone romance with a HEA!***
Georgie Buchanan doesn't know the first thing about running a brewery—she doesn't even like beer—so she's out of her element when she and her siblings inherit their grandfather's money pit. Her one hope for success lies with River Reeves, the handsome brewmaster who learned at her grandfather's feet...if she can avoid falling for him.
River Reeves is having a rough week. Not only did he lose his friend and mentor, Beau Buchanan, but he's just been betrayed by his former best friend and business partner. Still, things seem to improve when Georgie offers him his dream job—turning around Buchanan Brewery.
Great right? There's one problem: his new boss is his dream woman, and she's not the type to mix business and pleasure.
Published:
September 22, 2020
Publisher:
DGS
Reviews:
Tina D.

wrote:
"[Denise Grover Swank and A.R. Casella] make a remarkable writing duo in this hilarious and heartwarming rom com. I loved it from the moment we were introduced to the fabulous cast of characters."
Laura

wrote:
"Georgie and River are the perfect couple. They complement each other very well. The twists and turns just added the right amount of angst-in a good way of course for the reader. I laughed out loud so many times while reading this book!"
LoveToRead

wrote:
"This lighthearted rom-com is just the right mixture of witty, fun and sweet romance… Sometimes instant attraction in rom-com's feel forced, but the author's make this feel natural and right."
Sheremy27

wrote:
"My favorite part is the cast of diverse and eclectic characters that drew me into the Asheville Brewery world. I had so much fun laughing at the antics of Dottie, Josie and Lurch."