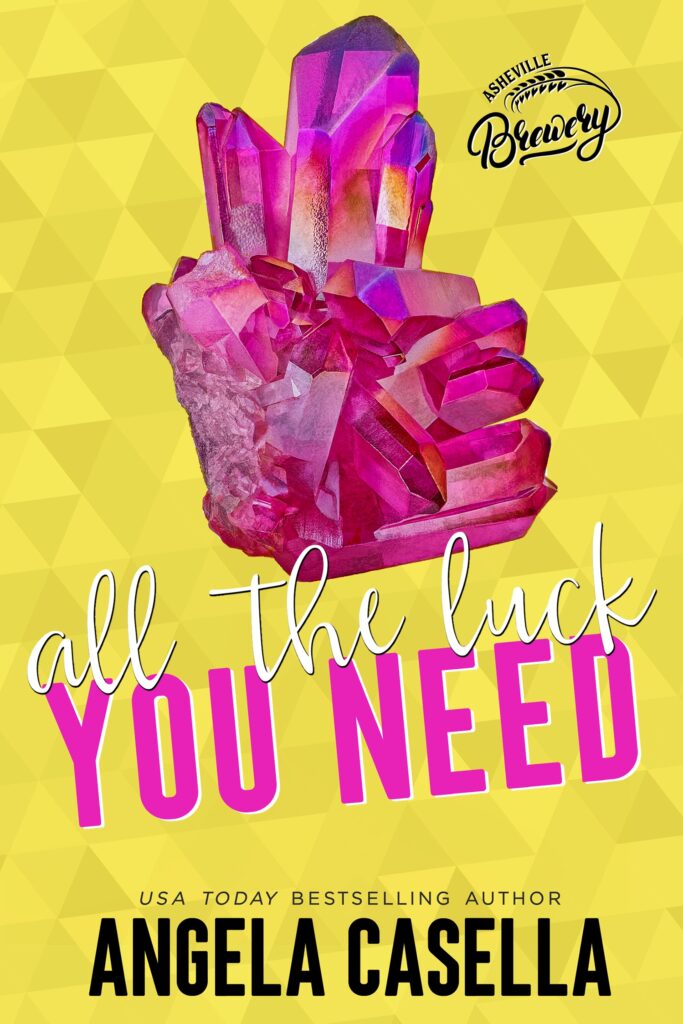 She thinks her days of romance are over. The universe has other plans.
Dottie Hendrickson has always believed in signs—until pink crystal beads fall on her head, doves gather by her window, and heart shapes form in her tea leaves. They're telltale signs she's about to meet a man, but she's newly divorced and over sixty, and love is something she'd prefer to find for other people. Her sweet neighbor comes to mind.
Dottie's focus is where it should be—on her art and her beloved great-nephew, River.
But the universe is nothing if not stubborn. Dottie's offered a job hosting beer tastings at Buchanan Brewery, and it's immediately obvious the owner is the one she's meant to meet. Beau is surly and confrontational, but beneath his walls is a man of surprising depth. Grudgingly, she realizes the universe might have a point.
When Dottie's niece shows up in town with River, Dottie's budding plans, both for her neighbor and for Beau, go disastrously wrong. A lesser woman might give up, but Dottie has never met a wrong she hasn't schemed to make right.
See where it all began in this prequel to the Asheville Brewing series!
Reviews:
Caroline Paquin

wrote:
I think that only happy people would be able to write such a beautiful, happy story, one that makes me wish that all of my dreams will come true, too.
Reese

wrote:
I loved this little novella about the best character in my favorite romance series. At first I was worried that they were going to ruin the "mystery" of Dottie with this story but of course they didn't! I really wish I could just live in this world that A.R. Casella and Denise Grover Swank have created. These books make me feel happy and I love that.
Deidre Hasenbalg

wrote:
I love Dottie! She such a unique character and person. I wish I could know her in real life. Loved getting to hear her story!