Matchmaking a Billionaire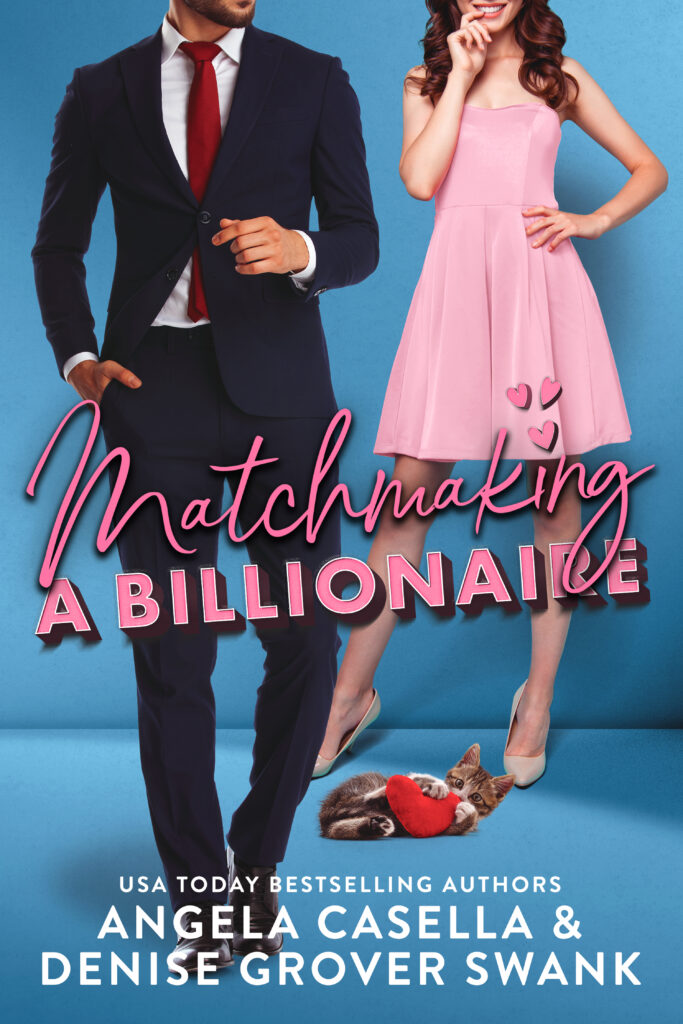 Available in Kindle Unlimited
Amazon US | Amazon UK | Amazon CA | Amazon AU 
He's everyone's dream man but hers.
Bryn
I used to believe in what we do at Mayberry Matchmakers, but now? Love is just another four-letter word.
Too bad my grandmother hasn't gotten the memo. When tech billionaire Rory Byrne approaches us, wanting to develop the matchmaking app my sister and I dreamed up (and Nana shot down), she jumps at the chance. My grandmother is nothing if not opportunistic.
Of course, there's a catch. She'll only do it if Rory lets us matchmake him the old-fashioned way.
He's going to say no.
Please God, let him say no.
The last thing I want to do is matchmake an entitled rich jerk...especially one who looks like sin and talks a good game.
***
Rory
I've screwed up in love a few times, but I never screw up in business. Mayberry Matchmakers has the idea for something amazing, and I have the money and the experience to make it come to life.
I should deny Nana Mayberry's condition. If I let them matchmake me, it'll be all over the news, and making headlines has never interested me…especially not after the personal betrayal that nearly broke me. But I'm having trouble caring about what I should do, because Bryn Mayberry is smart, snarky, and not the slightest bit impressed with me.
Actually, this may be Mayberry Matchmakers' easiest job yet.